FREE UK delivery when you spend £20
FREE Next Day UK delivery when you spend £50
Product Info
A high protein bar to increase lean muscle and strength.
The amazing Maximuscle Cyclone Bars bars not only taste awesome, but pack a serious punch too. In fact they are the strongest & most potent muscle building bars you can buy.
Each bar delivers a whopping 23g of protein, 5g Creatine, 1.5g HMB? (Enzymatic Metabolite of Leucine); and 2g Glutamine, with a real dark Belgian chocolate coating and a soft fluffy centre.
Maximuscle Cyclone bars are an ideal alternative to powders to support your muscle building and strength goals, which when used in conjunction with your weight training regime, could increase your muscle size and strength. After intense training Maximuscle Cyclone Bars accelerate muscle refuelling, with faster recovery of glycogen stores than carbohydrates alone.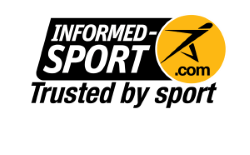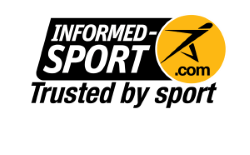 Directions:
Consume up to 2 bars per day. Store in a cool, dry place.
Ingredients:
Protein blend (whey protein concentrate (18%), milk protein isolate, collagen hydrolysate), dark chocolate (13%)(cocoa mass, sugar, cocoa butter, emulsifier; soya lecithin; flavouring), partially inverted sugar syrup, sweeteners (maltitol, sorbitol), creatine monohydrate, fructooligosaccharides, water, vegetable oil, L-glutamine, fat reduced cocoa powder (3%), humectant (glycerol), calcium beta-hydroxy beta-methylbutyrate (calcium HMB), flavouring, colours (caramek E150c, caramel E150d).
Advisory information:
Consume up to 2 bars per day. Store in a cool, dry place.