Free Standard Delivery on orders over £30
Free Next Day Delivery on orders over £50
Nutritional Info
Nutritional Information
| Per 100g | % RDA |
| --- | --- |
| Energy 1077kj / 254kcal | ** |
| Fat 0.0g | ** |
| of which saturates 0.0g | ** |
| Carbs 63.4g | ** |
| | |
| --- | --- |
| of which sugars 48.9g | ** |
| Protein 0.0g | ** |
| Salt 0.0g | ** |
| Vitamin C 105mg | ** |
| Per serving | % RDA |
| Energy 409kj / 96kcal | ** |
| Fat 0.0g | ** |
| of which saturates 0.0g | ** |
| Carbs 24.1g | ** |
| of which sugars 16.3g | ** |
| Protein 0.0g | ** |
| Salt 0.0g | ** |
| Vitamin C 40mg | ** |
See More
Product Info
This gel contains the 'triple action effect' sugar syrup and a mix of citrates. This unique sugar mixture comprises the ideal combination of monosaccharide's, disaccharides and higher (poly) saccharides. Because these chains differ in length, they are gradually being absorbed into the body.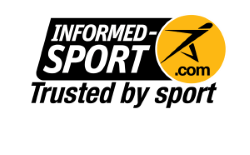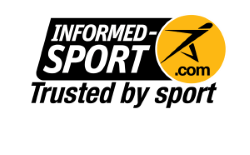 Directions:
1 to 2 gels per hour of exercise as required. Isotonic beverage when consumed together with 350 ml water. It is recommended to drink a sufficient amount of water (at least 350ml to 700ml per hour) whilst practising sports in order to avoid dehydration.
Ingredients:
38 g energy gel contains: Sugar syrup 32 g (Dextrose 8% / Sucrose 55% / Maltose 6% / Higher sugars 31%) , Ascorbic acid , Preservative: Potassium sorbate , Flavour: Peach, Malic acid , Water
Please Note:
Although we take every reasonable precaution to ensure that product information is accurate, we are reliant on information from the manufacturers and suppliers. Ingredients and place of manufacture can change; and products may be manufactured or stored in an environment where allergens are present. You must check all packaging and labels carefully on each occasion before consuming/using the products to ensure they are free from the allergens you are avoiding.