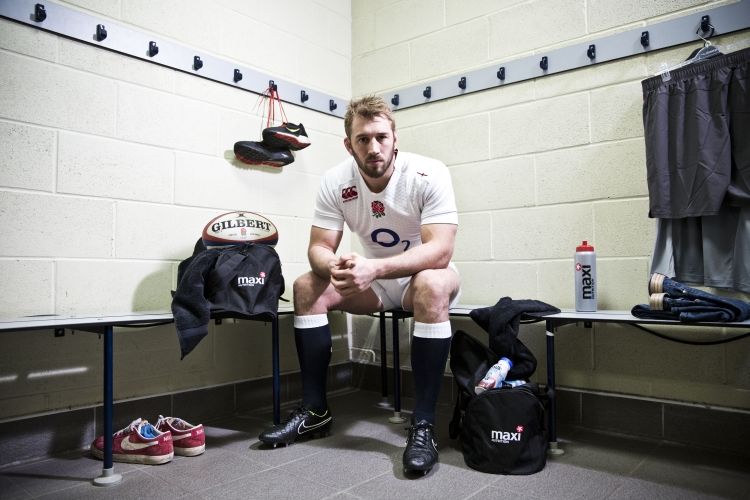 Q: How has the physical challenge of the Six Nations proved? Does it get tougher and harder-hitting every single year?
A: I think you only need to look at the increase in pack weights over the last ten years to see that rugby players have become stronger and heavier, all of which means the game has become tougher and yes, harder hitting! I love playing in the Six Nations, I think the hits have been hard every year, I certainly can't remember a time when I have woken up after a game and not been a little sore…
Q: Is there a 2015 international powerhouse who has emerged and that all the players look out for, or alternatively glad that he is on their team?
A: That's a tricky question, I think there were quite a few powerhouses in the tournament this year and every team certainly has their own. It's dangerous for defending teams when French player Mathieu Bastrareaud gets the ball in space - he's over 18 stone and can shift when he needs to! We're lucky with the England team, we have a few powerhouses of our own, Lawes, Haskell and Vunipola to name a few.
Q: In terms of training is there a fitness session you do that's designed to mimic playing under fatigue?
A: Our sessions are always varied and we like to mix it up to keep everyone fresh and guessing. If you were to drill out the same session every time, there's a possibility performance could suffer due to boredom. In terms of fatigue, there isn't really a set session that we practice. When you're fatigued it's important that you remember your basic skills, which we perform every day in training.
Q: If you had to pick one strength and conditioning exercise that gives you an edge in pure power what would you say it is?
A: I don't think I can pick one really, strength and conditioning is about incorporating a tailored program with a combination of actions that will condition your body. If you can edge your opponent in pure power, you've certainly got the advantage – we do a lot of explosive weight resistance work to help us with this.
Q: It's a long season this year and you can't afford to lose strength - how do you maintain the power and muscle mass?
A: It's about looking after your body, as you said it's a long season especially with the World Cup in September. Your diet, the appropriate nutrition and rest are the three key pillars that will help you to maintain power and muscle mass. Rugby is a tough game, which takes a lot out of your body, after each training session and a game, I'll have a MaxiNutrition Promax shake, which packs a big dose of protein to help my body recover.
Q: Did you do anything different in the pre-season strength and conditioning phase to allow for the longer season?
A: We have access to the GSK Human Performance Lab so we had all the boys in there at the start of the season, where we ran various physiological and cognitive tests, which we hope will give some insight and help us improve throughout the season.
Q: In terms of recovery nutrition what's the most useful thing you can remember to do after a big game?
A: Get your nutrition in quickly. As soon as the whistle goes, you may have seen some of the England boys walking around the pitch drinking a protein shake, it's important to fuel your body as soon as possible to allow it to recover.
Q: Has rugby strength and conditioning become more 'functional' in recent seasons or is the squat rack and bench press still king?
A: Obviously you can't ignore the squat rack or bench press as they are both effective ways to build strength and muscle, but I have certainly noticed more complex strength and conditioning come into the game since I started playing rugby.
Q: What's more important for a rugby player in your position - balanced strength or absolute strength?
A: Ha, it's about finding a balance! As a back row player, you need to be agile, quick on your feet and able to adapt to the game situation, however, this all needs to be supported by force and strength from your muscles.
Q: Looking forward to the World Cup, do you think all the teams are going to push strength and conditioning on even further for the tournament?
A: I don't think teams will push strength and conditioning further than what they already do, otherwise there is a risk that players will feel fatigued going into games and a chance of not performing at their optimum. With the World Cup in the UK this year, we don't need to worry about acclimatising or adjusting to different time zones.
Chris Robshaw is an ambassador for MaxiNutrition.com
Advice is for information only and should not replace medical care or recommendations. Please check with your GP before embarking on exercise or nutrition regimes for the first time.