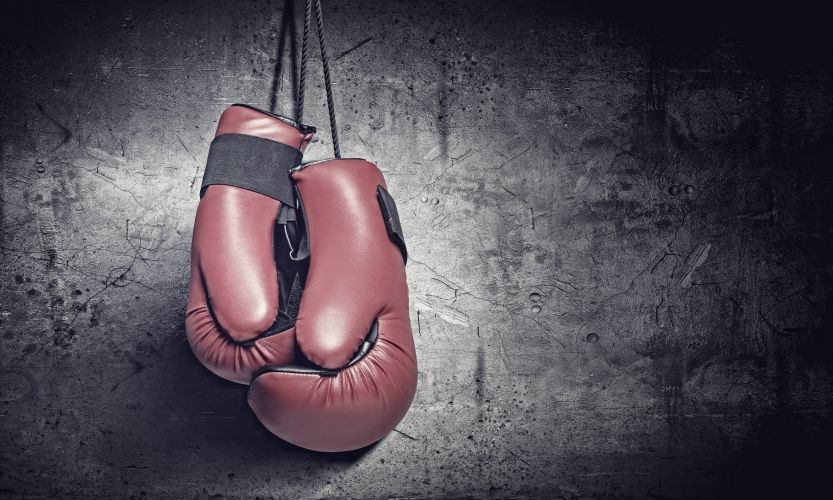 We all like a good rumble - martial arts have always been about being fitter, faster and hitting harder than the next person. If you've ever walked past the heavy bag hanging in your gym's studio and given it an absent shove then you already know why fight club is the fittest - it's an absorbing, fun way to work against resistance, which is the best way to train anything.
Pick 'n' Mix Martial Arts
The explosion in popularity of MMA or mixed martial arts isn't just because the pro fights are an amazing spectacle. The fact that they are also 'no holds barred' literally means that all the best, most effective bits of other martial arts have been boiled down into the MMA style - and this applies to the fitness training too.
'To train four or five different martial arts disciplines works your body in very different ways. In other sports, your body gets used to training in the same way, whereas in MMA, you're constantly adapting and working hard in different areas,' says fighter Michael 'Venom' Page.
Because you train to deliver everything you have in 5-minute bursts, MMA training really does punch above its weight. I also found in the early stage of my MMA career that when I went back to playing other sports, my explosive strength and power had improved so much, and I found them easier physically,' says Page.
Boxing Clever
Of course, if you're a genuine heavyweight like London Olympics Gold Medalist, Anthony Joshua, then you might want to focus more on technique. 'You do the same thing 1000 times for it to work once in a fight. It's mastering the technique through repetition until you've got it perfect before you really move on. It becomes second nature,' he says.
If mastering a martial skill in order to get fitter and stronger sounds like your bag, then the only barrier to entry is your own will.
'Any boxing gym you go into will take you out of your comfort zone. Be prepared to hear noise and to be treated like a student. You may be a successful businessman outside boxing but as soon as you walk into the gym you're just the same as everyone else, you've got to do ten, he's got to do ten – be prepared for that,' says Joshua.
But if the thought of a bit of sweat, hard work and commitment doesn't put you off then step into the ring - it's the ideal arena to reach into reserves you didn't know you had, and turn your soft-centre into a hard new body in record time…
Advice is for information only and should not replace medical care or recommendations. Please check with your GP before embarking on exercise or nutrition regimes for the first time.