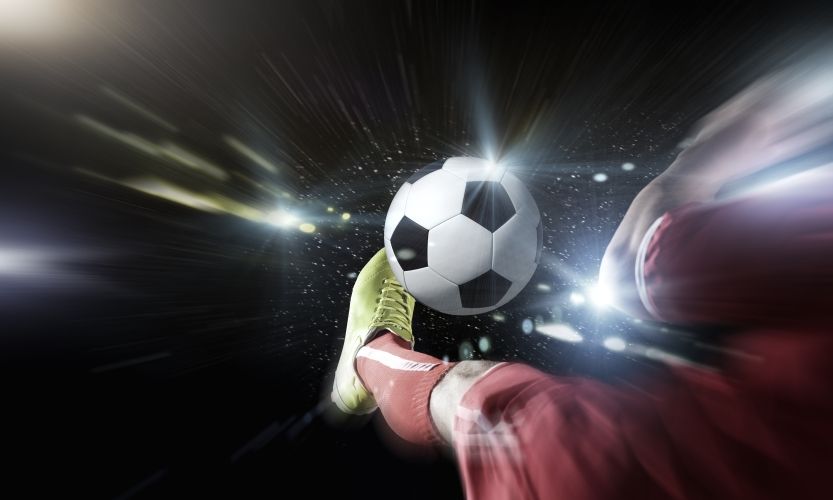 It's that moment we've all dreamed of – you've run the length of the pitch, beating half a team along the way, and you're through on goal with just the keeper to beat… but suddenly you're hauling burning fire into your lungs, your legs are like concrete posts and you end up playing a gentle backpass into your smirking opponent's hands.
This may well be Sunday league, rather than Wembley, but that doesn't mean you can't be serious about football training.
Explode Into Your Game
Those who mock modern footballers are missing the point – the sport is hugely demanding, as it requires speed, endurance, flexibility and mental clarity. But if you're prepared to train, all of these are within your grasp.
'You need to increase your explosive power to get faster in any sport,' says Darren Campbell, the Olympic gold medal-winning sprinter who's since set up Pro Athlete Supplementation, and trains Prem players at Chelsea and Cardiff. 'I work on it by doing squats, cleans and deadlifts. In football the first movement is so important, and explosive power is key. You could also try running with weighted sledges and use explosive, plyometric exercises such as clap press-ups and bounding runs – plyometrics are great for flexibility and helping with the sudden changes of direction.'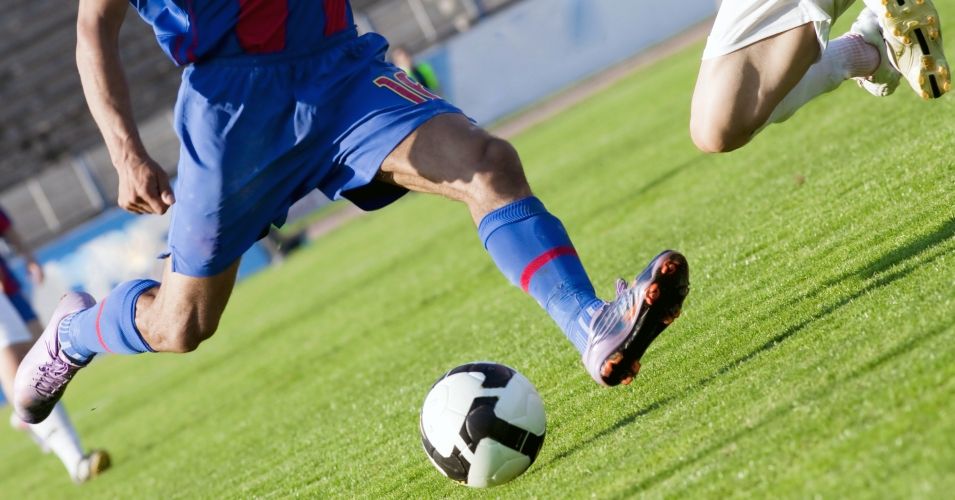 Secrets of Burst Speed
Campbell also has some advice on maximising your pace – and it's much harder for people to tackle you if you're six yards ahead of them, 'Avoid leaning forwards too much. You have to lean forwards as you accelerate from a standing start but not throughout the whole distance because your momentum stays behind you and is wasted. Also, Michael Owen leant forward, with very little knee lift, and that put strain on his hamstrings. If a footballer suffers a hamstring problem 60 minutes into a game, it's not about his warm-up – it's about his technique.'
And while it's useful to be able to read the game, you don't want a head like an owl's. 'Beginners always run and look around, which throws your body off,' says Andy McTaggart, health & fitness manager at Fitness First on London's Tottenham Court Road. 'Your legs will be all over the place and that disrupts your running rhythm, slowing you down. Agility is vital, but you need to turn, drive off and then get where you're going.'
You're not a sprinter, remember, but you can use sprinting as a template to improve your technique. Now when you shoot, you might actually score – rather than go viral on YouTube for all the wrong reasons.
Advice is for information only and should not replace medical care or recommendations. Please check with your GP before embarking on exercise or nutrition regimes for the first time.