Nutritional Info
Nutritional Information
| Per 100g (4 scoops) | % RDA |
| --- | --- |
| Energy 1388kj / 329kcal | ** |
| Fat 1g | ** |
| of which saturates 0.3g | ** |
| Carbs 40g | ** |
| | |
| --- | --- |
| of which sugars 20g | ** |
| Protein 40g | ** |
| Fibre Nil | ** |
| Salt 0.5g | ** |
| Creatine 5g | ** |
| Glutamine 5g | ** |
| Per 50g (2 scoops) | % RDA |
| Energy 694kj / 164kcal | ** |
| Fat 0.5g | ** |
| of which saturates 0.1g | ** |
| Carbs 20g | ** |
| of which sugars 10g | ** |
| Protein 20g | ** |
| Fibre Nil | ** |
| Salt 0.2g | ** |
| Creatine 2.5g | ** |
| Glutamine 2.5g | ** |
See More
Product Info
Recovery growth factor (RGF-1) is a great tasting Post exercise drink. Contains 11.5 grams of BCAA (leucine, isoleucine and valine) per serving. 5 grams of creapure creatine per serving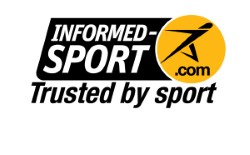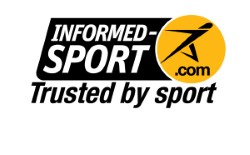 Directions:
Pre and Post Training: Take 2 level scoops with 300ml cold water and consume 30 minutes prior to training and then consume 2 scoops with 300ml of water straight after workout. For game recovery use 4 scoops with 500ml of water.
Ingredients:
Whey Protein Concentrate (MILK), Whey Protein Isolate (MILK), MILK protein isolate, Maltodextrin, Glucose, Fructose, EGG Albumin, Maltodextrin, Glucose, Fructose, L-Glutamine, BCAA, Sodium Chloride, 'Thickening Agents' Xanthum gum and guar gum, 'Anti-caking Agent' Silicon Dioxide, Strawberry Flavouring, 'Anti-caking Agent' TriCalcium Phosphate, 'Sweetener' Sucralose. For allergens see ingredients in BOLD
Advisory Information:
Do not use as a substitute for a good nutrition plan and lifestyle. Do not exceed the recommended dosage. Do not use if seal is broken.
Please Note:
Although we make every effort to ensure our product information is up to date on our website, please always read labels, warnings, and directions provided with the product before using or consuming the product.