Nutritional Info
Nutritional Information
| Per 100g | % RDA |
| --- | --- |
| L-Tyrosine 20g | ** |
| Citrulline Malate 20g | ** |
| BCAA (2:1:1) 13g | ** |
| Creatine 13g | ** |
| | |
| --- | --- |
| Beta-Alanine (as CarnoSyn®) 10g | ** |
| Alpha GPC 3300mg | ** |
| Caffeine 2000mg | ** |
| Per 15g serving | % RDA |
| L-Tyrosine 3.0g | ** |
| Citrulline Malate 3.0g | ** |
| BCAA (2:1:1) 2.0g | ** |
| Creatine 2.0g | ** |
| Beta-Alanine (as CarnoSyn®) 1.5g | ** |
| Alpha GPC 500mg | ** |
| Caffeine 300mg | ** |
See More
Product Info
Game Ready is the ultimate pre game / Training aid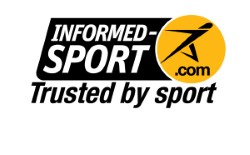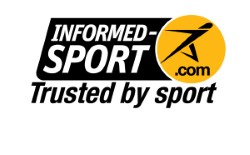 Directions:
Mix 3 (15g) heaped scoops with 200ml of water and consume 20-40 minutes before training or competition.
Ingredients:
L-Tyrosine, Citrulline Malate, Leucine, Isoleucine, Valine, Creatine Monohydrate (as ), Beta-Alanine (as CarnoSyn®), Alpha GPC, Caffeine, Citric Acid, 'Flavouring' Natural Orange Flavor', 'Colour' Beta Carotene, 'Sweetner' Sucralose
Advisory Information:
Food supplements should not be used as a substitute for a good nutrition plan and lifestyle. Do not exceed the recommended dosage. Do not use if seal is broken. High caffeine content. Not suitable for those under 18 or those with pre existing medical conditions. Not Suitable for Pregnant or Lactating Women.
Please Note:
Although we make every effort to ensure our product information is up to date on our website, please always read labels, warnings, and directions provided with the product before using or consuming the product.