Nutritional Info
Nutritional Information
| Per 60g Serving | % RDA |
| --- | --- |
| Energy 908kj / 217kcal | ** |
| Fat 8.2g | ** |
| Of which saturates 4.4g | ** |
| Carbohydrates 13.6g | ** |
| | |
| --- | --- |
| Of which sugars 1.5g | ** |
| Of which polyols 10.9g | ** |
| Fibre 6.6g | ** |
| Protein 23.3g | ** |
| Salt 0.43g | ** |
| Per 100g | % RDA |
| Energy 1514kj / 362kcal | ** |
| Fat 13.7g | ** |
| Of which saturates 7.3g | ** |
| Carbohydrate 22.7g | ** |
| Of which sugars 2.5g | ** |
| Of which polyols 18.2g | ** |
| Fibre 11.1g | ** |
| Protein 38.9g | ** |
| Salt 0.72g | ** |
See More
Product Info
High in Complete Proteins
Loaded with tons of fibre
Carb Killa® is available in seven flavours, each made up from delicious triple layers, filled with crunchy 'crispies' all coated in milk chocolate. With low sugar, this bar really is the perfect high-protein snack. Grenade Carb Killa Bar Cookies & Cream is made using a specially selected baking process for exceptional taste resulting in a softer, crunchier texture.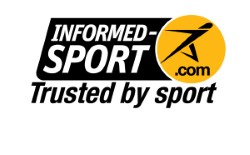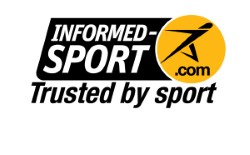 Directions:
Can be eaten any time of the day - from a delicious snack between meals, to a post workout treat that is high in protein and low in carbs.
Ingredients:
Milk Protein, Milk chocolate (Sweetener Maltitol;, Cocoa Butter, Whole Milk Powder, Cocoa Mass, Emulsifier (Soy Lecithin), Flavours) 18.3, Bulking Agent (Polydextrose), Gelatine Hydrolysate, Humectant (Glycerol), Soy Crisp (Soy Protein, Low Fat Cocoa, Tapioca Starch), Soy Crisps (Soy Protein, Tapioca Starch, Salt), Cocoa Butter, Soy Oil, Palm Fat, Xylitol, Skimmed Milk Powder, Low Fat Cocoa, Cream Powder (Contains Milk), Salt, Emulsifier (Soy Lecithin), Flavours (Contains Milk), Sweetener (Sucralose)
For allergens, see ingredients in bold.
Advisory information:
GMO Free. No hydrogenated oils.
Remember to:
Although we make every effort to ensure our product information is up to date on our website, please always read labels, warnings, and directions provided with the product before using or consuming the product.