Nutritional Info
Nutritional Information
| Per 100g | % RDA |
| --- | --- |
| Energy 1008kj / 237kcal | ** |
| Fat 0.0g | ** |
| of which saturates 0.0g | ** |
| Carbs 59.4g | ** |
| | |
| --- | --- |
| of which sugars 43.8g | ** |
| Protein 0.0g | ** |
| Salt 0.0g | ** |
| Vitamin C 80mg | ** |
| Per serving | % RDA |
| Energy 504kj / 119kcal | ** |
| Fat 0.0g | ** |
| of which saturates 0.0g | ** |
| Carbs 29.7g | ** |
| of which sugars 21.9g | ** |
| Protein 0.0g | ** |
| Salt 0.0g | ** |
| Vitamin C 40mg | ** |
See More
Product Info
This gel gives you not only extra energy thanks to the 'triple action effect' sugar syrup, the vitalizing plant extracts also give you a real boost! This unique sugar mixture comprises the ideal combination of monosaccharide's, disaccharides and higher (poly) saccharides. Because these chains differ in length, they are gradually being absorbed into the body.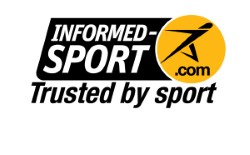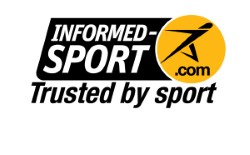 Directions:
1 to 2 sachets per hour of effort
Ingredients:
50 g energy gel contains: Sugar Syrup 32 g (Dextrose 8% / Sucrose 55% / Maltose 6% / Higher sugars 31%) , Dextrose 6 g , Guarana (Seed) liquid extract (Paullinia cupana, alcohol, water) 1.5 g (3%) , Green tea leaves liquid extract (Camellia Sinensis, water, alcohol) (leaf) 1.5 g (3%), Ginseng (root) liquid extract (Panax Ginseng, alcohol, water) 0.75 g (1.5%) , Siberian Ginseng (root) liquid extract (Eleutherococcus Senticosus, water, alcohol) 0.75 g (1.5%) , Taurine 0.75 g , Ascorbic Acid , Preservative: Potassium Sorbate , Flavour: Red Currants / Cherry flavour , Water
Please Note:
Although we take every reasonable precaution to ensure that product information is accurate, we are reliant on information from the manufacturers and suppliers. Ingredients and place of manufacture can change; and products may be manufactured or stored in an environment where allergens are present. You must check all packaging and labels carefully on each occasion before consuming/using the products to ensure they are free from the allergens you are avoiding.