Nutritional Info
Nutritional Information
| Per 100g | % RDA |
| --- | --- |
| Energy 1642kj / 387kcal | ** |
| Fat 0.9g | ** |
| of which saturates 0.2g | ** |
| Carbs 1.0g | ** |
| | |
| --- | --- |
| of which sugars 0.9g | ** |
| Fibre Trace | ** |
| Protein 63.4g | ** |
| Salt 0.19g | ** |
| Vitamin B6 869mg | ** |
| Vitamin B12 1739mcg | ** |
| Amino Acids 30g | ** |
| L-Leucine 12.5g | ** |
| L-Isoleucine 10g | ** |
| L-Valine 9.7g | ** |
| L-Citrulline 8.7g | ** |
| Glutamine Peptides 8.7g | ** |
| L-Taurine 8.7g | ** |
| L-Aspartic Acid 4.5g | ** |
| L-Lysine 3.4g | ** |
| L-Threonine 2.6g | ** |
| L-Proline 2.2g | ** |
| L-Alanine 1.9g | ** |
| L-Serine 1.6g | ** |
| L-Phenylalanine 1.1g | ** |
| L-Tyrosine 1.0g | ** |
| L-Cysteine 792mg | ** |
| L-Methionine 774mg | ** |
| L-Arginine 661mg | ** |
| L-Tryptophan 626mg | ** |
| L-Histidine 610mg | ** |
| L-Glycine 548mg | ** |
| Astragin 435mg | ** |
| Alpha Lipoic Acid 217mg | ** |
| Per 11.5g serving | % RDA |
| Energy 189kj / 45kcal | ** |
| Fat 0.1g | ** |
| of which saturates 0.02g | ** |
| Carbs 0.11g | ** |
| of which sugars 0.1g | ** |
| Fibre Trace | ** |
| Protein 7.3g | ** |
| Salt 0.02g | ** |
| Vitamin B6 10mg | ** |
| Vitamin B12 200mcg | ** |
| Amino Acids 3.4g | ** |
| L-Leucine 1430mg | ** |
| L-Isoleucine 1140mg | ** |
| L-Valine 1125mg | ** |
| L-Citrulline 1000mg | ** |
| Glutamine Peptides 1000mg | ** |
| L-Taurine 1000mg | ** |
| L-Aspartic Acid 515mg | ** |
| L-Lysine 392mg | ** |
| L-Threonine 297mg | ** |
| L-Proline 248mg | ** |
| L-Alanine 217mg | ** |
| L-Serine 188mg | ** |
| L-Phenylalanine 129mg | ** |
| L-Tyrosine 116mg | ** |
| L-Cysteine 91mg | ** |
| L-Methionine 89mg | ** |
| L-Arginine 76mg | ** |
| L-Tryptophan 72mg | ** |
| L-Histidine 70mg | ** |
| L-Glycine 63mg | ** |
| Astragin 50mg | ** |
| Alpha Lipoic Acid 25mg | ** |
See More
Product Info
A great crispy bite and yet soft in the mouth. The recovery bars are a hearty reward after intense exercise.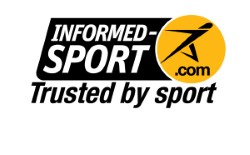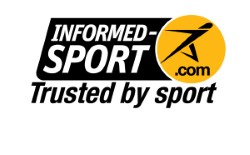 Directions:
Eat one bar immediatly after heavy sports practise.
Ingredients:
Rolled Oats, Glucose Syrup, Partially Inverted Sugar Syrup, Crisp Rice (Rice Flour, Sugar, Sunflower Oil, Emulsifier (Soya Lecithin)), Sugar, Modified Maize Starch, Humectant (Glycerol), Fat,Reduced Cocoa Powder, Rapeseed Oil, Maltodextrin, Flavourings, Sodium Chloride, Magnesium Oxide, Antioxidant (Mixed Tocopherols).
Please Note:
Although we take every reasonable precaution to ensure that product information is accurate, we are reliant on information from the manufacturers and suppliers. Ingredients and place of manufacture can change; and products may be manufactured or stored in an environment where allergens are present. You must check all packaging and labels carefully on each occasion before consuming/using the products to ensure they are free from the allergens you are avoiding.