Nutritional Info
Nutritional Information
| Per 100g | % RDA |
| --- | --- |
| Energy 3449kcal / 14417kj | ** |
| Fat 0.0g | ** |
| of which saturates 0.0g | ** |
| Carbs 86.3g | ** |
| | |
| --- | --- |
| of which sugars 22.9g | ** |
| Protein 0.0g | ** |
| Salt 0.9g | ** |
| Calcium 443mg (43%*) | ** |
| Magnesium 161mg (15%*) | ** |
| Manganese 1500ug (74%*) | ** |
| Potassium 2246mg (111%*) | ** |
| Per 35g (500ml) | % RDA |
| Energy 1207kcal / 5046kj | ** |
| Fat 0.0g | ** |
| of which saturates 0.0g | ** |
| Carbs 30.2g | ** |
| of which sugars 8.0g | ** |
| Protein 0.0g | ** |
| Salt 0.3g | ** |
| Calcium 120mg (15%*) | ** |
| Magnesium 56mg (15%*) | ** |
| Manganese 525ug (26%*) | ** |
| Potassium 786mg (39%*) | ** |
See More
Product Info
Isotonic Orange Drink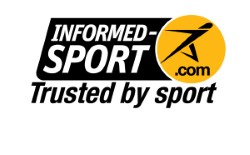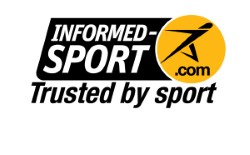 Directions:
Dissolve 35 g powder in 500 ml water (2 spades = 35 g powder)
Ingredients:
Maltodextrin 21 g , Sucrose 3.5 g , Fructose 3.5 g , Glucose 3.5 g , Di,Potassium Phosphate , Sodium Chloride , Flavours: Orange, Citric Acid , Magnesium citrate , Calcium carbonate , Sweeteners: Sucralose, Acesulfame K , Colour: Sunset Yellow (may have an adverse effect on activity and attention in children) , Manganese citrate
Please Note:
Although we take every reasonable precaution to ensure that product information is accurate, we are reliant on information from the manufacturers and suppliers. Ingredients and place of manufacture can change; and products may be manufactured or stored in an environment where allergens are present. You must check all packaging and labels carefully on each occasion before consuming/using the products to ensure they are free from the allergens you are avoiding.