Nutritional Info
Nutritional Information
| Per capsule | % RDA |
| --- | --- |
| Chlorella 200mg | ** |
| Chlorophyll 30.2mg | ** |
| Grape vine extract 10mg | ** |
| Iron 25 mg (178.6% RI*) | ** |
| | |
| --- | --- |
| Vitamin C 60 mg (75% RI*) | ** |
| Vitamin B3 10 mg (62.5% RI*) | ** |
| Manganese 750 μg (37.5% RI*) | ** |
| Vitamin B6 3 mg (214% RI*) | ** |
| Copper 550 μg (55% RI*) | ** |
| Vitamin B2 2.4 mg (171% RI*) | ** |
| Vitamin B1 2.1 mg (191% RI*) | ** |
| Folic acid 200 μg (100% RI*) | ** |
| Vitamin B12 1.5 μg (60% RI*) | ** |
See More
Product Info
Iron has a beneficial effect on normal oxygen transport in the body. Athletes frequently require extra iron. Iron supports the normal formation of red blood cells and haemoglobin. In addition, iron contributes to normal energy metabolism.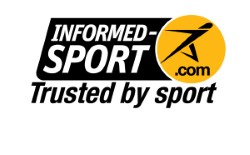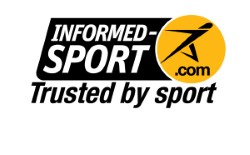 Directions:
1 capsule a day
Ingredients:
Chlorella (standardised on chlorophyll) , Iron bisglycinate , Gelatin , Ascorbic acid , Chlorophyll , Grape Vine dry extract (Vitis vinifera, Maltodextrin) , Nicotinamide , Glazing agent: Magnesium stearate , Manganese bisglycinate , Pyridoxine HCl , Copper bisglycinate , Riboflavin , Thiamin HCl , Folic acid , Cyanocobalamin.
Please Note:
Although we take every reasonable precaution to ensure that product information is accurate, we are reliant on information from the manufacturers and suppliers. Ingredients and place of manufacture can change; and products may be manufactured or stored in an environment where allergens are present. You must check all packaging and labels carefully on each occasion before consuming/using the products to ensure they are free from the allergens you are avoiding.