Nutritional Info
Nutritional Information
| Per tablet | % RDA |
| --- | --- |
| D-glucosamine sulphate 750mg | ** |
| (elementary glucosamine) 588.5mg | ** |
| Chondroitin sulphate 500mg | ** |
| MSM 30mg | ** |
| | |
| --- | --- |
| Lactoferrin 5mg | ** |
| Vitamin C 30mg | ** |
| Manganese 3mg | ** |
| Copper 200μg | ** |
See More
Product Info
Impact Support contains glucosamine, chondroitin, methyl-sulfonyl-methane (MSM), lactoferrin and is rich in vitamin C. Vitamin C contributes to normal collagen creation for maintaining healthy functioning of cartilage. Manganese and copper support connective tissues such as ligaments and tendons.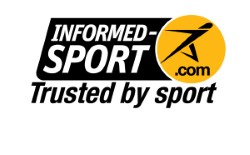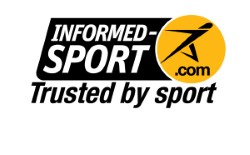 Directions:
1 tablet a day.
Ingredients:
D,Glucosamine sulphate 2KCL (from the shell of crustacea) , Bulking agent: Cellulose , Chondroitin sulfate , Humectant: Sodium carboxy methyl cellulose , Methylsulfonylmethane , Ascorbic acid , Glazing agent: Magnesium stearate , Manganese gluconate , Glazing agent: Talc , Bulking agent: Hydroxypropylmethylcellulose , Thickening agent: Polydextrose , Colour: Titanium dioxide , Lactoferrin (from milk) , Glazing agent: Shellac , Colour: Iron oxide , Glazing agent: Fractionated coconut oil , Copper bisglycinate. Allergen information: see ingredients in bold.
Please Note:
Although we take every reasonable precaution to ensure that product information is accurate, we are reliant on information from the manufacturers and suppliers. Ingredients and place of manufacture can change; and products may be manufactured or stored in an environment where allergens are present. You must check all packaging and labels carefully on each occasion before consuming/using the products to ensure they are free from the allergens you are avoiding.