Nutritional Info
Nutritional Information
| Per 100g | % RDA |
| --- | --- |
| Energy 1526kj / 365kcal | ** |
| Fat 5.3g | ** |
| of which saturates 0.8g | ** |
| Carbs 73g | ** |
| | |
| --- | --- |
| of which sugars 31g | ** |
| Protein 5.1g | ** |
| Fibre 4.1g | ** |
| Salt 0.33g | ** |
| Magnesium 140mg (38% RI*) | ** |
| Per Bar (40g) | % RDA |
| Energy 611kj / 146kcal | ** |
| Fat 2.1g | ** |
| of which saturates 0.3g | ** |
| Carbs 29g | ** |
| of which sugars 12g | ** |
| Protein 2.1g | ** |
| Fibre 1.6g | ** |
| Salt 0.13g | ** |
| Magnesium 56mg (15% RI*) | ** |
See More
Product Info
Thanks to their excellent composition, these bars deliver the necessary energy to perform at your best. The low dose of fibre and fats make these bars easily digestible. Moreover, the unique sugar composition ensures long-lasting energy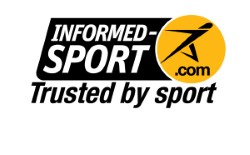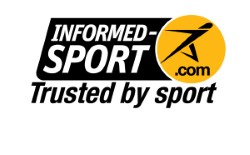 Directions:
Beat the hunger and eat one energy sport bar per hour of exercise!
Ingredients:
Rolled Oats, Glucose Syrup, Partially Inverted Sugar Syrup, Crisp Rice (Rice Flour, Sugar, Sunflower Oil, Emulsifier: Soya Lecithin), Yogurt Coating (8%) (Sugar, Vegetable Oil, Whey Powder (Milk), Skimmed Milk Yogurt Powder, Wheat Flour, Emulsifier: Soya Lecithin), Modified Maize Starch, Sugar, Humectant (Glycerine), Vegetable Oil, Maltodextrin, Flavouring, Sodium Chloride, Magnesium (as oxide) 56,3 mg (15% RDA), Acidity Regulator (Citric Acid), Antioxidant (Mixed Tocopherols). Allergen information: contains gluten, milk and soya (can also contain egg, peanut and nuts).
Please Note:
Although we take every reasonable precaution to ensure that product information is accurate, we are reliant on information from the manufacturers and suppliers. Ingredients and place of manufacture can change; and products may be manufactured or stored in an environment where allergens are present. You must check all packaging and labels carefully on each occasion before consuming/using the products to ensure they are free from the allergens you are avoiding.