Free Standard Delivery on orders over £30
Free Next Day Delivery on orders over £50
Product Info
New Recipe which is low in calories
Gluten-free, fat-free, sugar-free & wheat-free
Source of fibre
Ready in 1 minutes
Slim Pasta Penne is a Low Calorie alternative to regular penne that helps you lose weight. Made from all natural ingredients the new Juroat® C Konjac recipe is unlike any other traditional konjac pasta penne. Slim Pasta contains no water, so there is no need to drain and the texture is a lot more al dente, giving Slim Pasta a far closer consistency to regular Italian style pasta than ever before.
The weight loss secret is in the Konjac flour, which is rich in glucomannan. Glucomannan helps you lose weight by slowing digestion and prolonging the satisfying feeling of fullness.
The Slim range consists of Slim Pasta Penne, Slim Pasta Fettuccine, Slim Pasta Spaghetti, Slim Rice, and Slim Noodles and our on the go healthy ready meals range.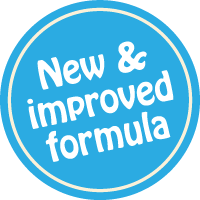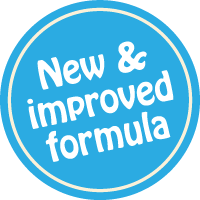 Directions:
1) Drain away water
2) Rinse 2-3 times under cold water
3) Heat in an open pan for 2-3 minutes or in a microwave for 1 minute
4) Add to your favourite noodles sauce, stir-fry, soup or salad
Ingredients:
Purified Water, Organic Konjac Flour, Organic Oat Fibre
For allergens, see ingredients in bold.
Suitable for:
Vegetarian, Vegan, Gluten free.
Advisory information:
Contains Oat. Daily consumption can result in weight loss.
Remember to:
Although we make every effort to ensure our product information is up to date on our website, please always read labels, warnings, and directions provided with the product before using or consuming the product.
Customer Reviews
Eat Water Slim Pasta Penne
is rated out of
5
by
74
.
Rated

2

out of

5
by
MARIa123
from
Great idea not so great taste
I was so excited about this being able to eat slim pasta on my diet with whatever meat after i made Bolognese sort if style with this pasta omg no way I'll have it again its rubbery like not good thanks for idea but rather eat broccoli all week
Date published: 2017-10-08
Rated

4

out of

5
by
Umpheki
from
Worked OK for me but depends on sauce
One worst things about very low carb diets is missing all the great dishes with pasta or rice. Yes, this stuff was tasteless and rubbery in texture, but response to texture is very subjective. It was fine with my home -enhanced puttanesca sauce
Date published: 2017-05-25
Rated

5

out of

5
by
SuzanneB
from
Perfect portion size and quick to cook !
Such a great product - especially when you want a 'carb-fix' but not the calories! Quick and easy to cook and will go with any flavours
Date published: 2017-05-11
Rated

1

out of

5
by
Pastafan
from
Horrible texture!!!
I could not stomach this the texture is foul, trying to describe it I would say it's slimey on the outside but a horrible chewy inside. I'm a massive pasta fan and have never been repulsed by food before until I tried this product. If your looking for a good alternative to pasta try the 'explore Asian Gluten Free Edamame & Mung Bean Fettuccine' or 'Explore Asian Gluten Free Edamame Spaghetti' it's so close to the same texture and taste of pasta and also available from holland and Barrett.
Date published: 2017-05-03
Rated

5

out of

5
by
Celia111
from
Great for 5/2 diet
Love this stuff but really annoyed the improved version has quadrupled in calories. Not so different from normal tasty pasta for calorie content so i would rather have the 9 calorie version!
Date published: 2017-04-23
Rated

4

out of

5
by
Lespetitspois
from
Pretty good
It may be a bit expensive, but the taste and texture are both really good, and I haven't been able to find a similar product elsewhere. Would recommend
Date published: 2017-03-27
Rated

4

out of

5
by
RhinoHunter
from
Unusual texture, very low calorie
The slightly rubbery texture of the Slim Penne will not be to everyone's liking. But the fact that the packet can be easily microwaved and that the whole 200g packet is less that 15kcal makes the texture worth overlooking.
Date published: 2017-03-01
Rated

1

out of

5
by
Jason71
from
Didn't enjoy this product
We've had the thin Konjac noodles once in the past and weren't that keen but thought we would try a pasta like version to give the product another chance. Big mistake! The "penne" were basically small flat tubes with the same rubbery texture which was worse in a larger diameter. The sauce we used to flavour the noodles usually works well with normal pasta but didnt really work here as the "penne" seemed to be almost waterproof and the sauce seemed to disappear in your mouth leaving bland chewy chunks.
Date published: 2017-02-04